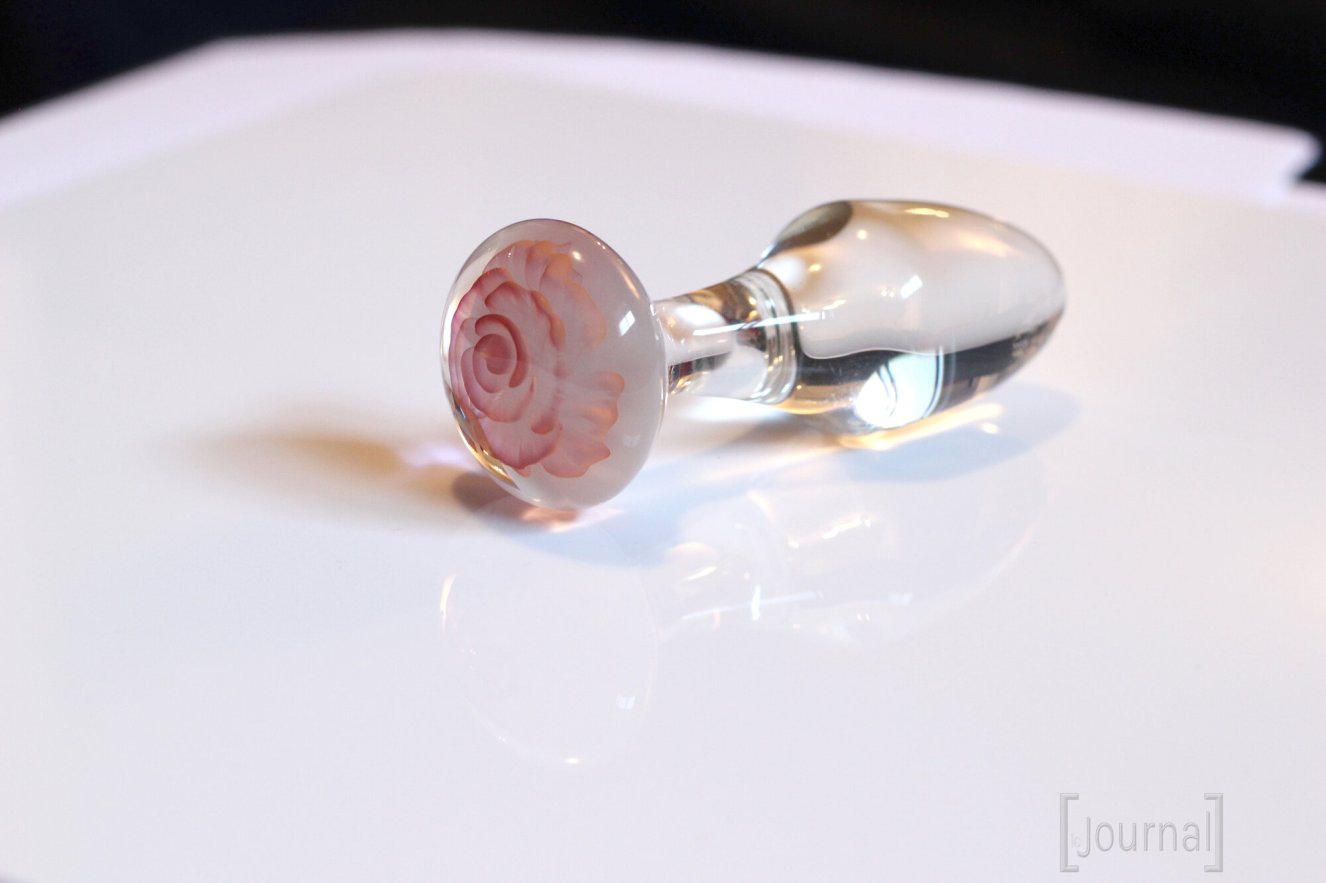 Features:
Brand: Hedonic Glass
Material: Glass
Length: 3,75 in (9,5 cm)
Insertable length: 3 in (7,6 cm)
Circumference at the largest point: 4 in (10,1 cm)
Diameter at largest point: 1,25 in (3,2 cm)
Lubricant: Any type of anal lubricant
Storage bag: Yes
Price: 55,44$+ USD
My review:
When I got in contact with Hedonic Glass to discuss about a possible Giveaway, they also kindly offered to send me a piece to review. I was hesitant at first because I do not do anal play often, and was feeling as I was not in a position to review such a quality plug, but they responded that they find my beginner's opinion to be very valuable and that they like having different perspectives on their work. I accepted the review offer, and I am glad I did!